What are Sustainable Development Goals (SDGs):
Sustainable Development Goals (SDGs) or Global Goals, were formulated and adopted by the United Nations in the year 2015, as a universal call to action to end poverty, protect and safeguard mother earth, and ensure that by 2030 all people on the planet enjoy peace, joy, and prosperity.
There are 17 SDGs in total. They are all-inclusive and integrated into each other. They recognize and address critical environmental, social, economic, and geopolitical issues. They exemplify that action in one area will eventually affect outcomes in others, and that development should and must be in social, and economic balance, moreover sustainably.
More than 150 countries have pledged to adopt and work on these SDGs. Collective global creativity, cooperative knowledge pooling, cumulative technology sharing, and serious financial resourcing are necessary to achieve all the SDGs by the decided deadline of 2030.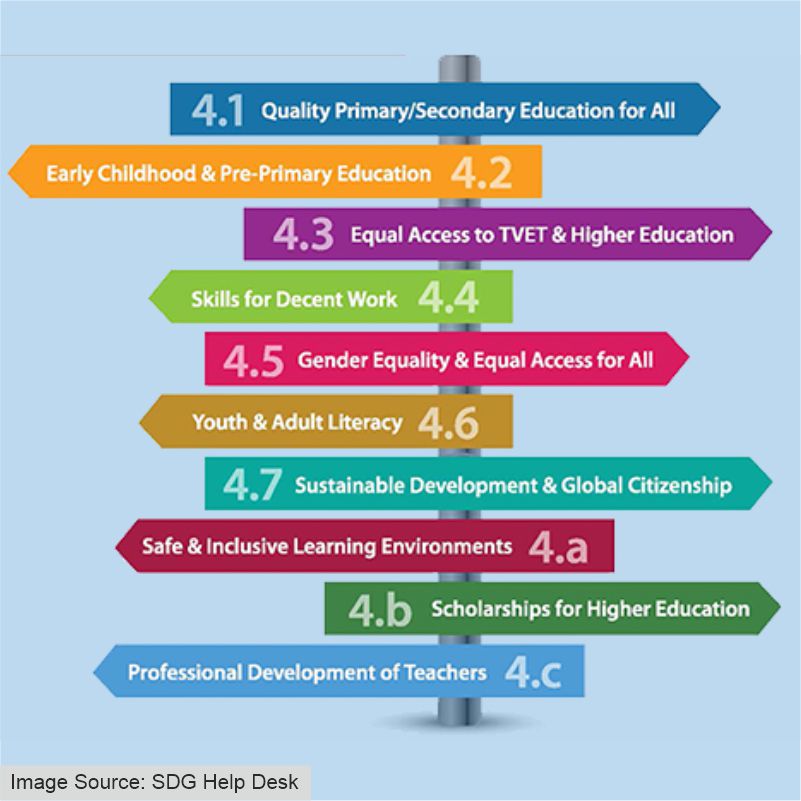 Sustainable Development Goal 4: Quality Education
Since the onset of the new millennium, there has been tremendous growth in achieving the target of global primary education. By 2015, the total enrollment rate in developing countries/ regions reached a whopping 91 percentile, and the dropout rate was reduced by almost half. A dramatic increase in literacy rates among girls was also noted. The overall trajectory remained upward till the first quarter of 2020 when the novel coronavirus pandemic hit and brought the whole world to a standstill.
Progress was tough in some developing countries/ regions due to abysmally high poverty levels and other emergencies. For example, some countries in Western Asia and North Africa, where there is an ongoing armed conflict saw a drastic steep rise in school dropout rates. Whereas on the other hand, the Sub-Saharan African countries made great substantial progress in primary school enrollment. But, it is noted that children from poor or below-poverty-line households have a higher dropout rate than those from privileged households. Moreover, the economic disparity remains appallingly high.
Achieving an all-inclusive and quality education for all children irrespective of caste, creed, color, race or gender reaffirms the belief that education is one of the most powerful tools in the fight against poverty. Quality education for all will surely ensure a sustainable future. The fourth SDG aims to ensure that all children are provided with free pre-primary, primary, and secondary schooling by 2030. The goal also aims to bolster and strengthen access to affordable vocational training, skill-based training, on-the-job training, and free universal access to quality higher education.
India is at a crucial juncture in determining the success of the SDGs, globally. The Indian Prime Minister Shri. Narendra Modi said these beautiful lines at the UN Sustainable Development Summit in 2015, "Sustainable development of one-sixth of humanity will be of great consequence to the world and our beautiful planet. It will be a world of fewer challenges and greater hope; and, more confidence of its success". The Government's premier think tank, NITI Aayog has been entrusted with the responsibility of coordinating the execution of the schemes related to the 17 SDGs.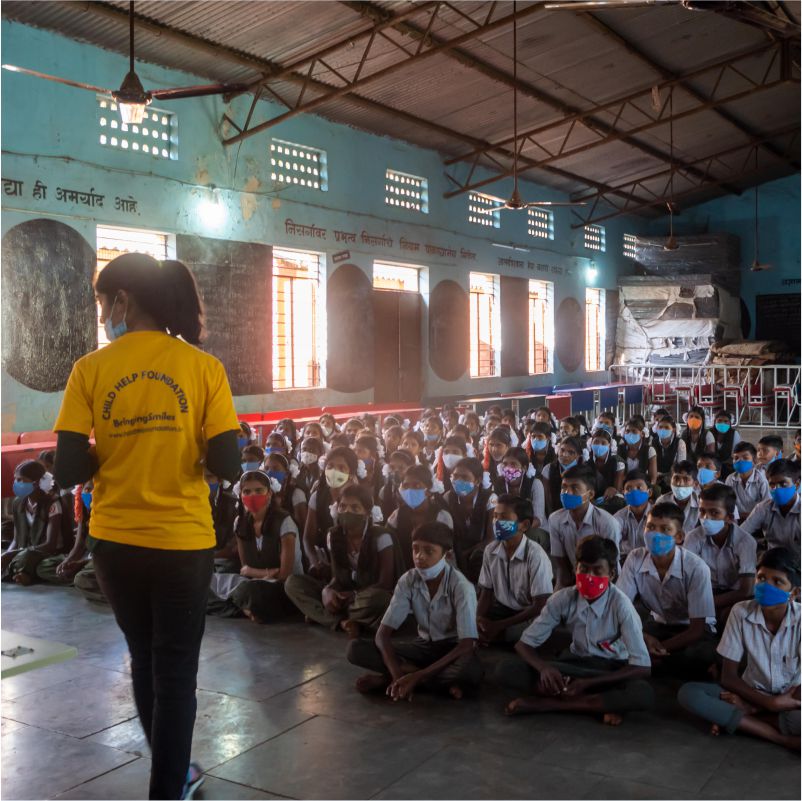 We at Child Help Foundation have adopted 12 of the 17 SDGs. We run multiple programs under the banner of the "Quality Education Support Program'' that facilitates the education of underprivileged, marginalized, and destitute children. Programs such as the Mini Science Center and Center for Excellence have benefited more than 1,500 children up to date. Under this program, Child Help Foundation has improved the lives of almost 4,502 underprivileged, single-parent, and destitute children by imparting inclusive and quality education to them.
On a concluding note, today's world is still recovering and dealing with the aftermath of the vicious novel coronavirus pandemic. With economic analysts and experts predicting a severe financial meltdown in late 2023, it is a question of great importance how will the education sector deal with current and future challenges.