Child Help Foundation(CHF) is a leading non-profit, Non-Governmental Organization (NGO) headquartered in Mumbai and having a PAN India presence. CHF works in accordance with the United Nations(UN) Sustainable Development Goals (SDGs) and aims to achieve a just and fair society for all living beings.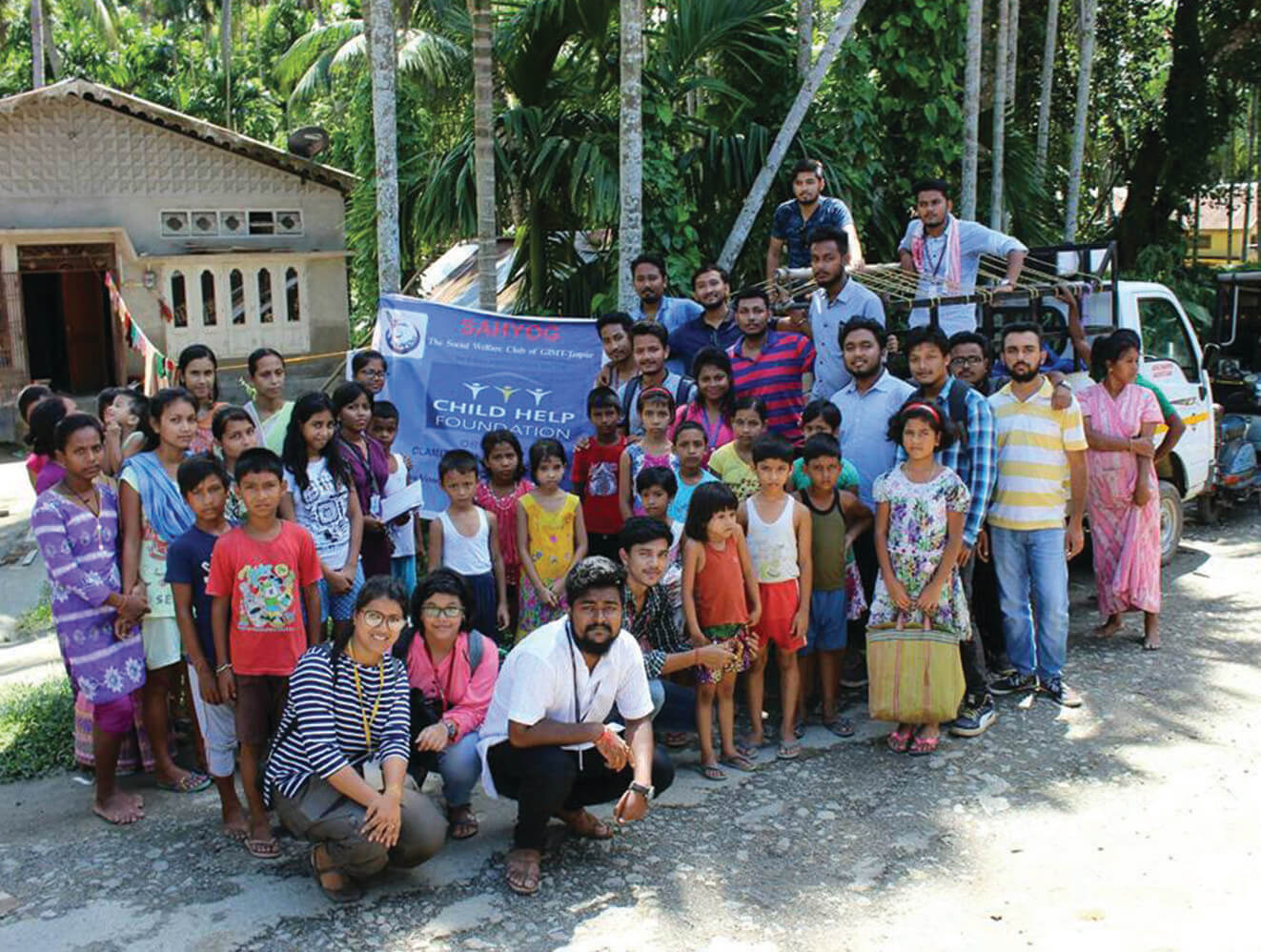 CHF, over the past decade, has undertaken several initiatives towards Emergency Medical Support, Zero Hunger, Education, Clean Water and Sanitation, Gender Equality, Humanitarian Relief, Life on Land, and Life Below Water. All these initiatives have benefitted more than 10 lac people all over India.
Child Help Foundation is proud to be associated with Dadasaheb Phalke International Film Festival (DPIFF) as the Cause Partner. In times of COVID where there is a fight for the survival of all living beings, we hope to raise funds with your support for 100 underprivileged children and transform their lives by Bringing Smiles.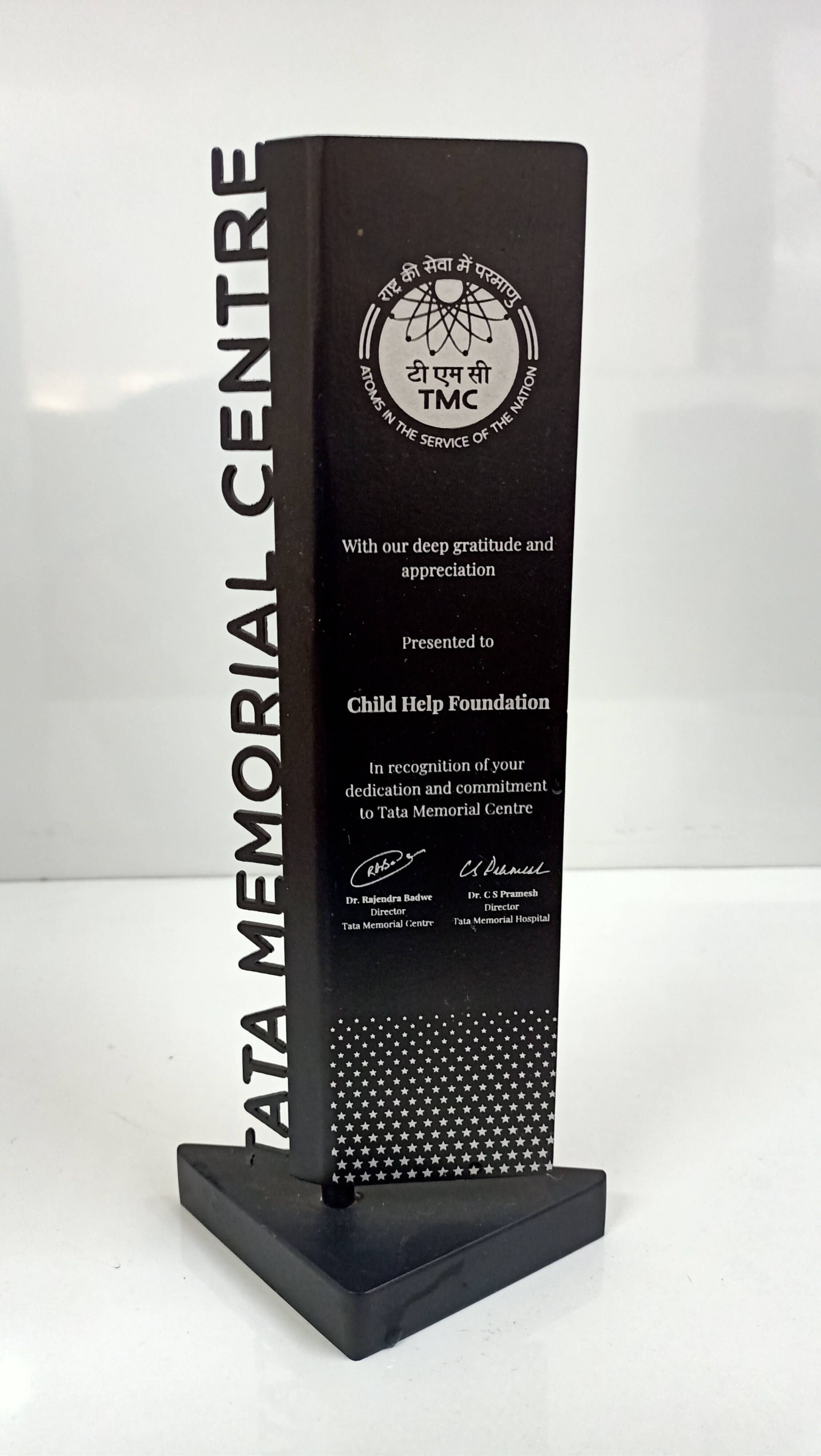 The pandemic has not been kind to humans and several people have lost their lives as well as means to a livelihood. The most affected are the people from the weaker sections of the society, who to date have a fight on their hands just for the sake of survival. India is home to the largest undernourished population in the world.
• 20% of children under the age of 5 are underweight.
• 34.7% of children under the age of 5 are stunted and
• 9 Lakh Children died in the year 2020
Undernutrition and anemia are prevalent in almost half of the women in India, mostly pregnant women, which poses a threat to the health of newly born babies. Also, the children in India have a high mortality rate because they have no access to quality food and nutrition. Malnourishment also means that some of these children are more prone to suffer from different types of illnesses.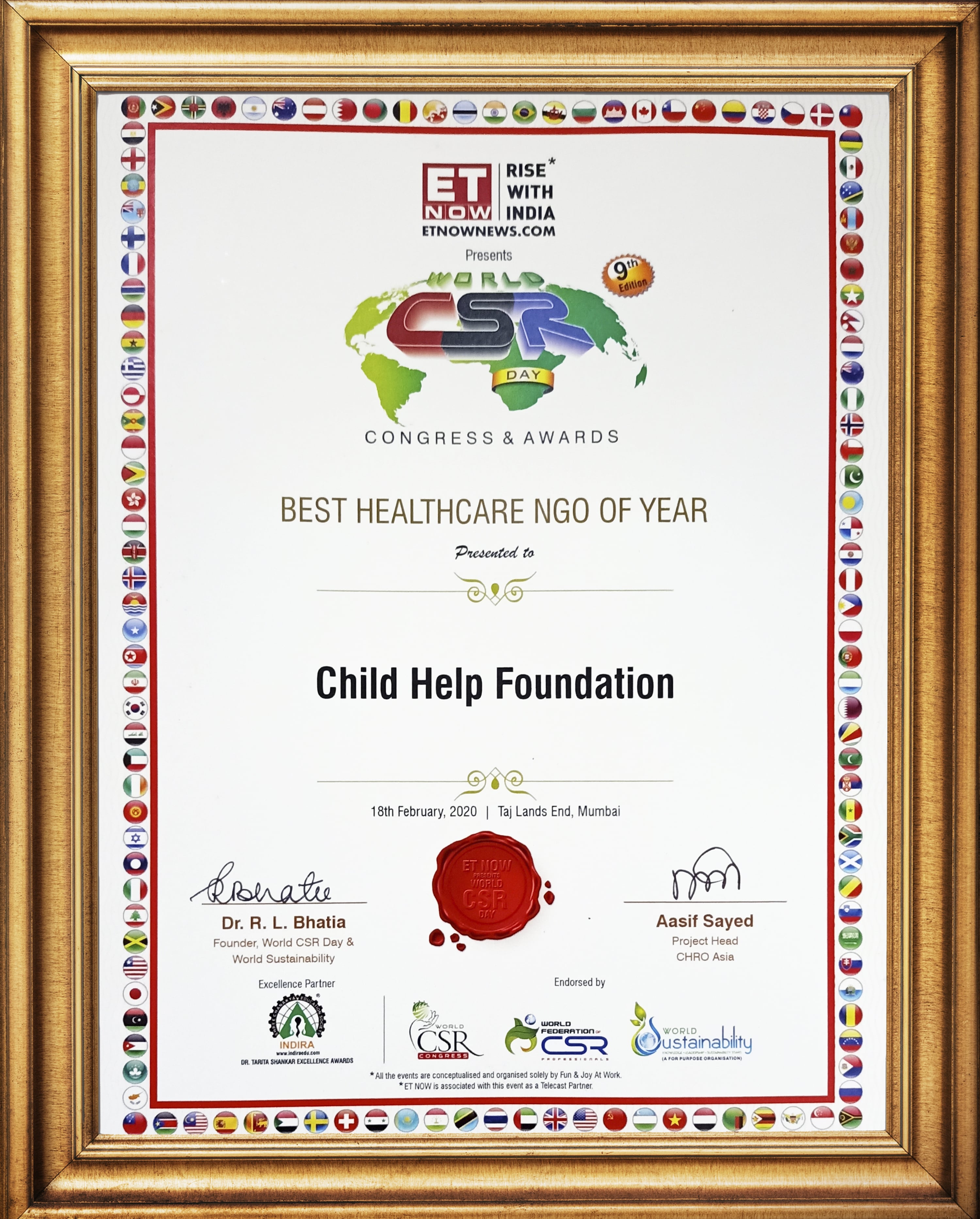 Child Help Foundation's flagship program is to provide Emergency Medical Support to those families who are unable to afford the cost of treating their children. CHF, to date, has provided emergency medical support to 938 children. CHF has supported children suffering from Cancer, Congenital Heart Defects, and several other diseases. Many children succumb to various illnesses because they couldn't get proper medical care. Timely intervention by CHF ensures that children can live their lives and fulfill their dreams.
CHF has also partnered with several major hospitals all over the country and works tirelessly to ensure that all children admitted to the hospitals are given proper care and treatment.
On the eve of completing 10 years, Child Help Foundation aims to raise funds of Rs 2,00,00,000 ( Rupees Two Crores Only) to provide Emergency Medical Support to 100 underprivileged children this year.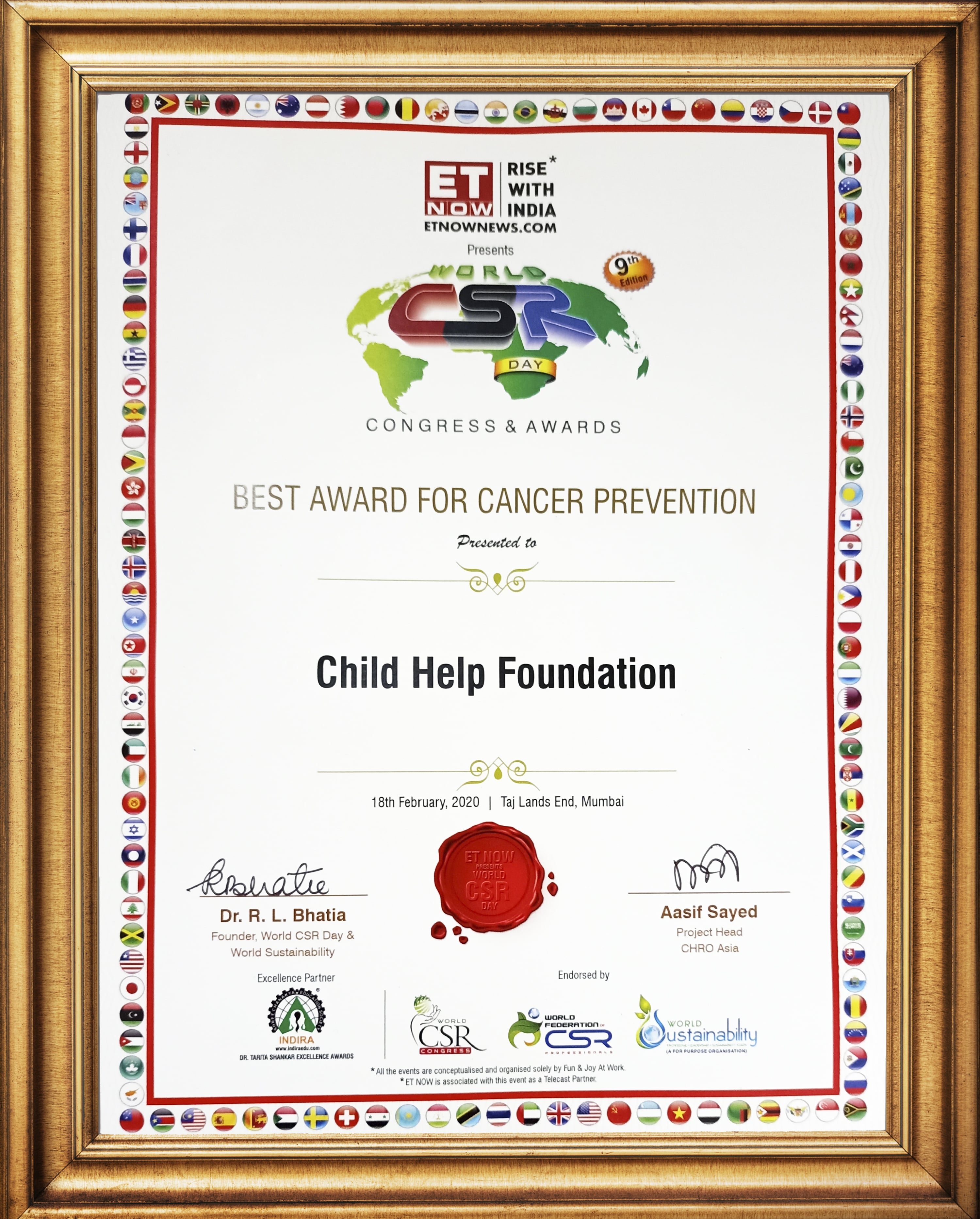 CHF has received the Guidestar India Gold certificate for the fourth time in a row, which signifies the transparency and accountability of the organization in the social sector.
Your donation can help change the future of children in need and help them in becoming responsible citizens of a bright India.
Kindly come forward and share this with as many people as possible and help transform the lives of these children.
"Like stars are to the sky, so are the children to our world. They deserve to shine!"