Skill Development not only empowers the individual but also strengthens them to face the world and establish themselves. Owning a skill is the pathway to a developed India where our citizens can achieve their dreams and fulfill themselves. It leads them to no longer suffer in difficult life circumstances.
Child Help Foundation through its various initiatives and education programs has conducted workshops and training to empower women and children and help them prosper. Our beneficiaries have shown unmatchable dedication in learning the skills.
Our trainers and resource persons have been working in teams to support people from different backgrounds and bring hope to gain a livelihood. Such opportunities make the underprivileged more competent for a developed India.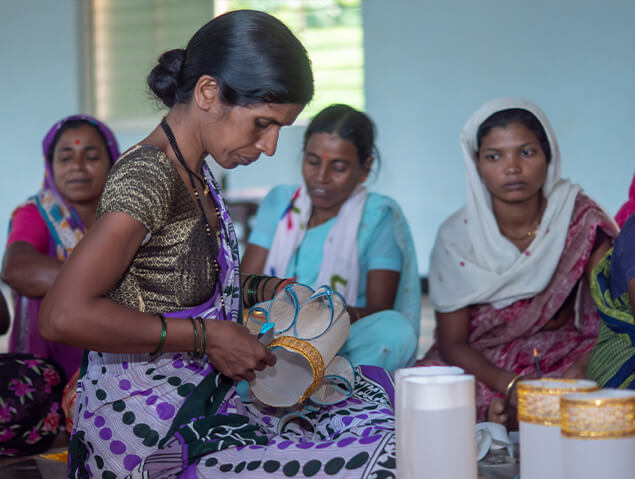 Our trained women from Gulabi Gaon, Nashik learnt and made lanterns for this festive season. With our goal of benefitting an estimated count of 579 beneficiaries, the workshop was also followed by marketing support and exhibitions. The women were inspired by the easy techniques taught and they created creative pieces of work from the materials available to them.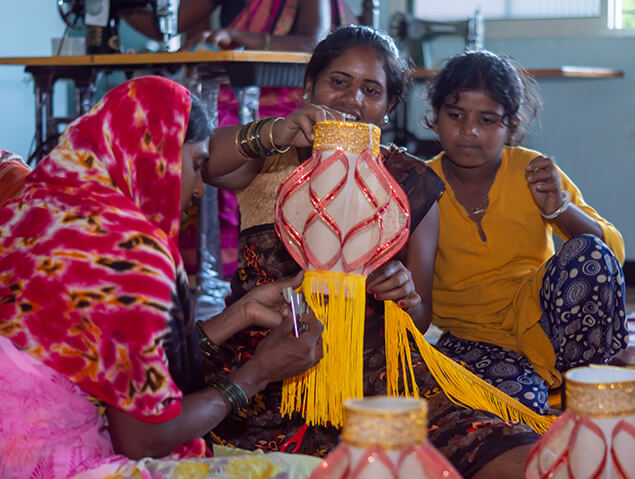 This Diwali, Join hands with Child Help Foundation, so that the lanterns we light bring joy and wealth for each one of us, And also The Skilled Locals.